Retailer Capability Matrix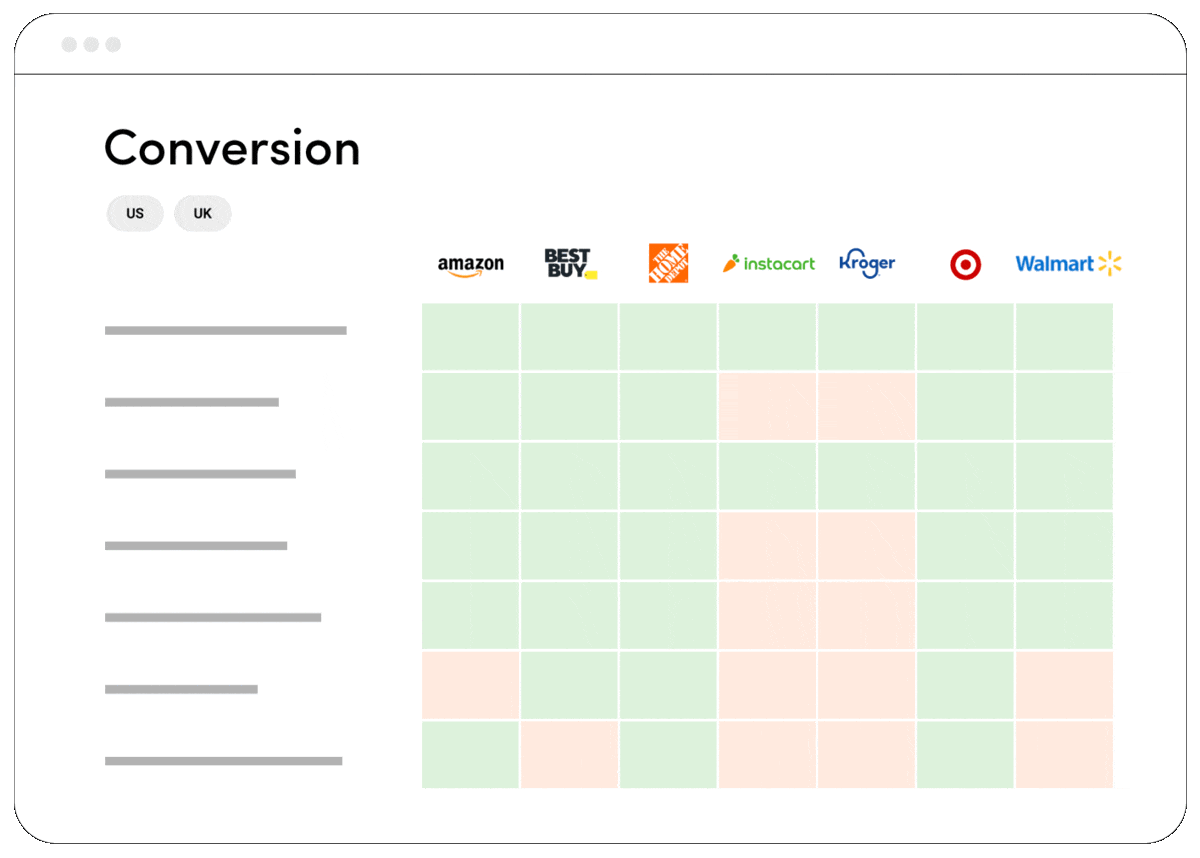 One size doesn't fit all when it comes to what brands can actually influence on retailer websites.
At Profitero, we know how hard it is to track evolving retailer differences so we built a tool to quickly identify capabilities supported (or not) across leading retailers in multiple countries. Now, you can save time and better prioritize resources while creating tailored playbooks for the retailers you care about.
Download Profitero's Retailer Capability Matrix today to unlock capability data for key retailers across 6 core levers:
Availability
Discoverability
Conversion
Repeat & Loyalty
Profitability
Targeting & Measurement