FAST START GUIDE:
10 eCommerce Quick Wins on Amazon
In the latest installment in the Fast Start Ecosystem, FirstMovr, OneSpace, Pacvue and Profitero come together to help your brand stand out on Amazon.com. Download the report to learn quick strategies in maximizing profitability specifically for Amazon's complex pricing algorithms, ranking higher in Amazon search results, nailing product content to bestseller benchmarks & more!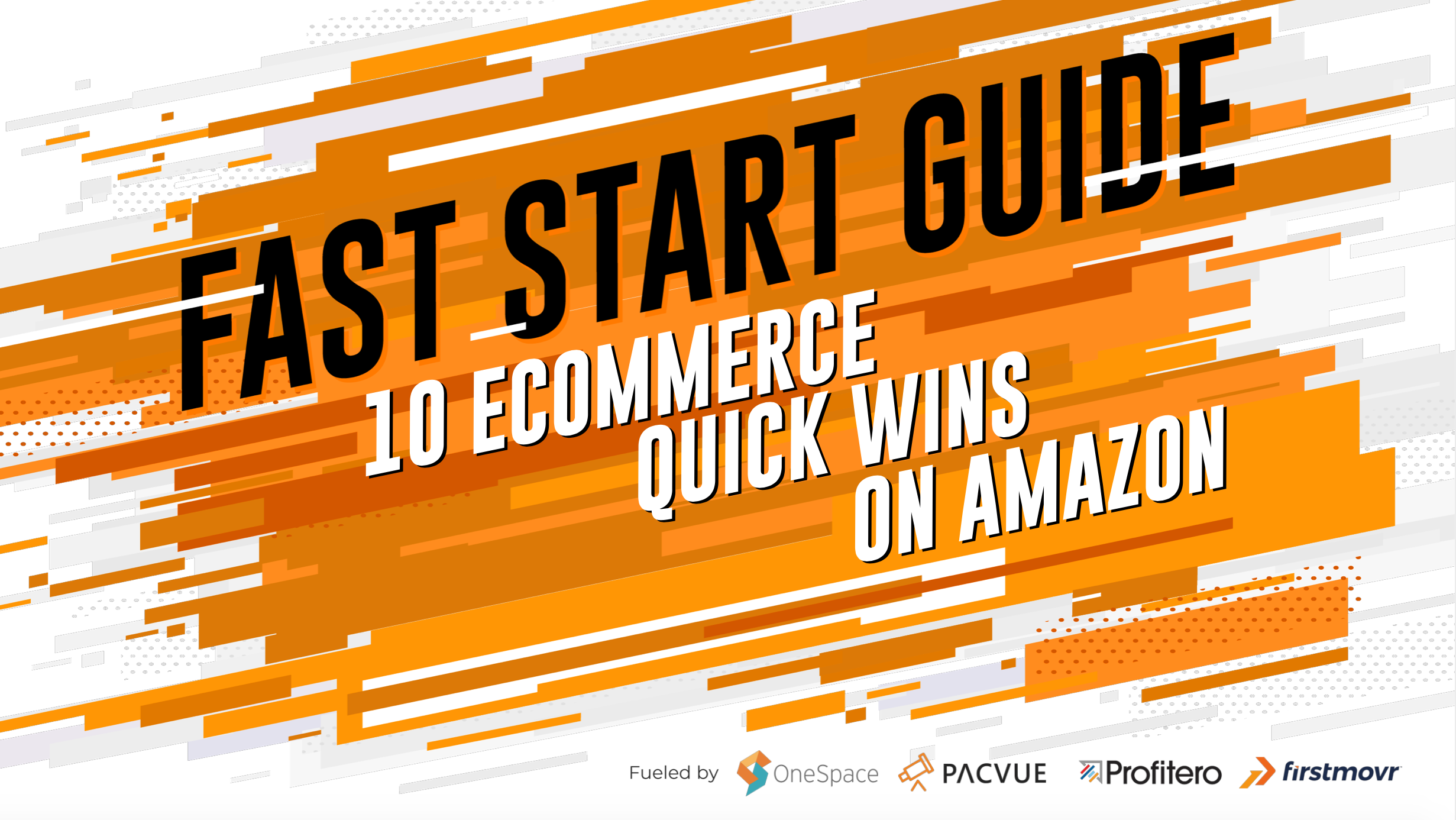 Consumers are increasingly using Amazon as a first-stop research site, so it's important to have a full-funnel advertising strategy to capture initial awareness, retarget high-intent audiences, and convert in-market customers.
- FAST START GUIDE | QUICK WINS ON AMAZON