Best in Baby in less than 60 days
How SmartyPants Vitamins propelled its new product to #1 in organic search and became the Amazon's Choice leader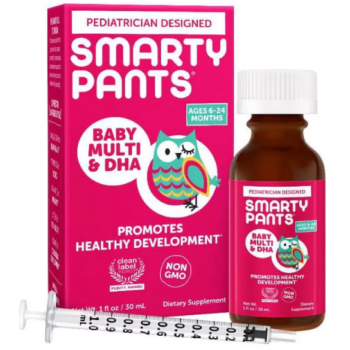 Challenge
A trusted health and wellness leader, SmartyPants Vitamins wanted to expand its portfolio beyond supplements for adults and kids, and launch its first-ever baby multivitamin on Amazon. The opportunity was ripe: infant vitamins grew by 23% on Amazon in 2019.
However, SmartyPants faced several challenges. First, it would be competing with a long-standing leader in the category. Second, it would need to win over parents who are cautious of new products and trust pediatrician-endorsed brands. Third, it would need to educate parents on the benefits of baby vitamins, a still relatively young category.
Solution
Working with Profitero, SmartyPants was able to identify the top-searched keywords in the category and embed these terms into its product detail page (PDP) to boost organic search ranking. With Profitero's help, SmartyPants was also able to perform deep research into competitors. For example, it identified a multi vitamin variant that if added to its product page would boost traffic. It also identified key competitor products it would need to prioritize and target in order to take share.
With a strong product page in place, SmartyPants began running targeted competitor conquesting ads. It also invested in Amazon Demand-side platform to highlight Vitamin D supplement education for parents.
Results
The new product launch was a smashing success. In just 60 days, "Baby Multi & DHA" achieved the #1 organic search position for the top three baby / infant searched terms (after starting from the bottom of the category). It also secured the coveted Amazon's Choice Badge, typically awarded to top-selling, highly rated products. Now SmartyPants is expanding its SEO and competitor conquesting learnings to other products in its portfolio.
#1

%

in organic search position for the top 3 category search terms