Sweet dreams
How a leading vitamin & supplement brand jumped 27 spots and grew sales by 375% on Amazon by optimizing its product pages for search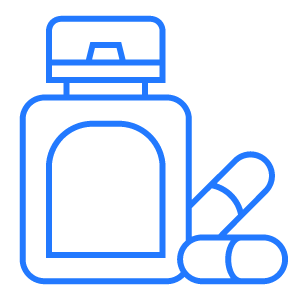 Challenge
There are more than 500 vitamin & supplement competitors on Amazon, making it tough — and very expensive — to stand out in search results. With so many brands fighting for the same keywords, sponsored advertising costs can quickly add up. So, one leading vitamin & supplement brand set out to find a more balanced and budget-friendly way to boost search and sales performance on Amazon.
Solution
The vitamin & supplement brand worked with Profitero's analytics team to reverse-engineer Amazon's algorithm and understand what product page elements most impacted organic search performance for their category. Profitero found that the number of times a keyword is mentioned in the product title and description influences search rank the most. Many of the company's top-performing Melatonin competitors mentioned high frequency category keywords at least three times in their product descriptions.
The brand now knew it had to improve its product page content. The challenge: which keywords to bet on? Using search frequency analysis, Profitero found that "Melatonin," "Melatonin Gummies" and "Sleep Aid" were the category's top-trending and highest opportunity keywords. So the vitamin & supplement brand added them to its product copy.
Results
After making these content changes, four out of five products saw substantial lifts in Amazon search placement. One product in particular, an 80 count of Melatonin gummies, jumped 27 spots in search position. The item saw a 20% increase in traffic and 375% increase in sales.
Inspired by these results on just a small portion of its portfolio, the vitamin & supplement leader is revamping its Amazon search strategy. The company is also working with Profitero's analytics team to optimize organic search performance on other retailers, like Walmart.