Out of stock,
out of mind
How fixing out-of-stocks on Amazon enabled a leading personal care manufacturer to cut its sales loss by nearly a third and increase share by 2.7pp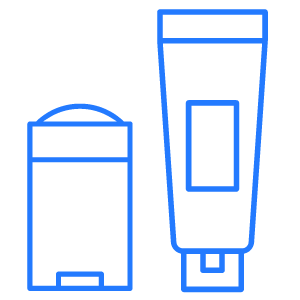 Challenge
Maintaining consistent product availability and in-stock rates is one of the fundamentals for growing eCommerce sales. Products that drop from 90% in-stock rate to 30% in-stock rate lose 42% of their sales on average, on Amazon. Additionally, it takes 6-7 days for a product to regain its organic search rank when it's out of stock for two or more days.
In late 2016 into early 2017, a leading personal care manufacturer found out-of-stocks (OOS) on Amazon consistently creeping above acceptable 5% levels. It sought to identify which, if any, specific categories and ASINs were most at risk due to high OOS rates.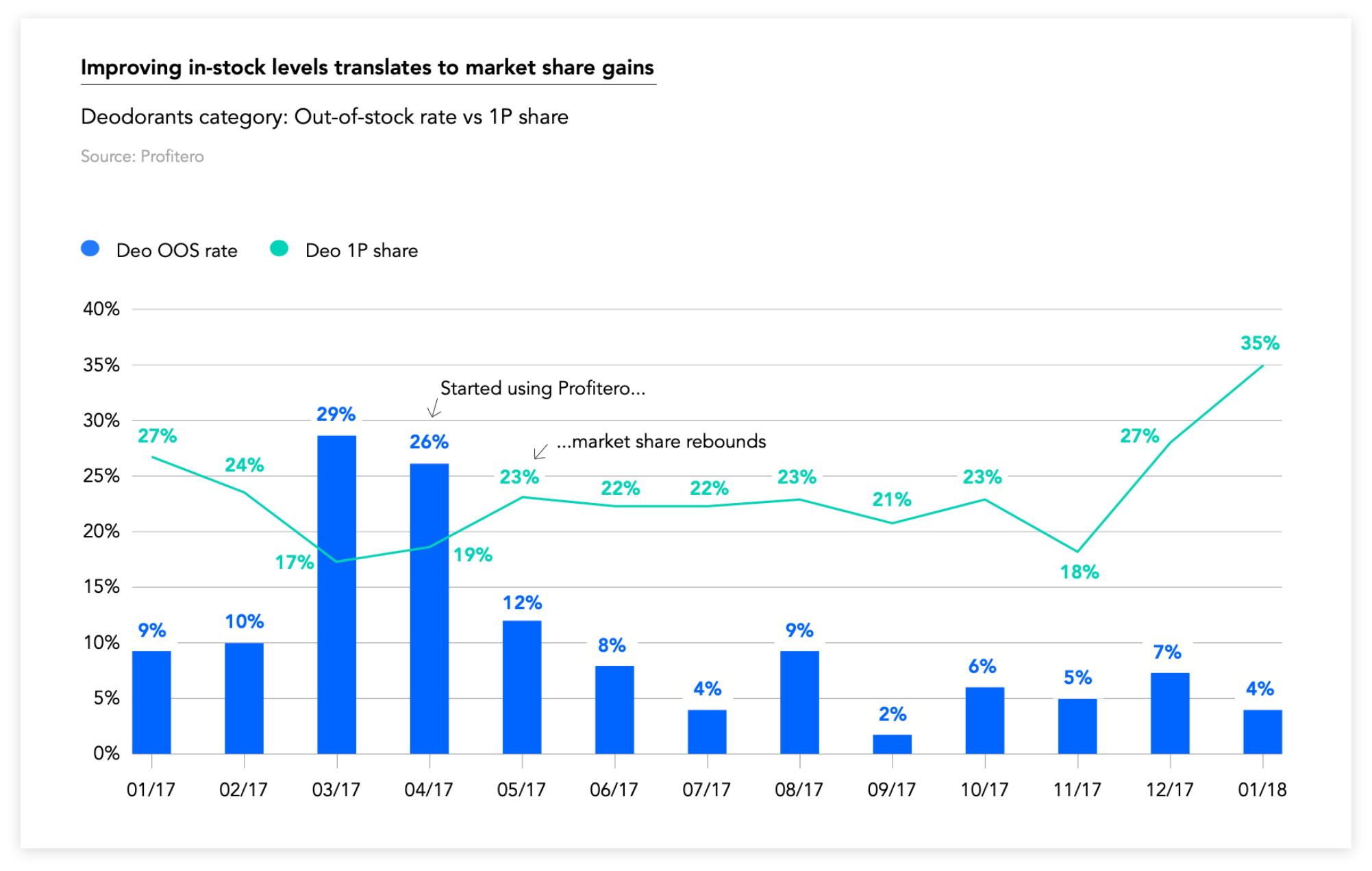 Solution
Using Profitero's assortment & availability analytics, the personal care manufacturer began routinely monitoring out-of-stock rates across its portfolio of 20+ categories. "Deodorant" was found to be the main category with the greatest OOS issue — topping out at 29% and 26% OOS, respectively in March and April 2017. Because product supply was low or unavailable for purchase, the company was losing to competitive brands and saw its share sink 7pp from February to March 2017.
Armed with these insights, the manufacturer was able to show Amazon how improving product availability was a win-win and negotiate better supply terms.
Results
The personal care manufacturer decreased OOS rates in the Deodorants category from double-digit to low single-digit levels during 2H 2017. It even boasted a record-breaking 2% OOS rate in September 2017. As a result, its market share of the Deodorants category on Amazon 1P increased 8pp year over year, from 27% share in January 2017 to 35% in January 2018.
Across its broader product portfolio, the manufacturer cut its sales loss by nearly a third, just by tracking out-of- stock rates and focusing on categories with the highest sales losses. Overall market share across all categories grew by 2.7pp.
+
8

pp

increase in company share of Deodorants category on Amazon
+
2.7

pp

growth in overall market share