Beautiful results
How a leading hair appliance manufacturer overcame "race-to-the-bottom" pricing dynamics and grew sales by 87% through its effective use of online promotions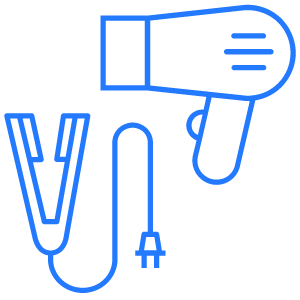 Challenge
After a year of record Amazon growth, a leading hair appliance manufacturer began to see its sales plummet from price compression. In fact, its top 10 products experienced a 10-15% decline in Average Selling Price. Using Profitero data, the manufacturer saw that promotional activities across other retailers were a key factor eroding Average Selling Price. For example, a coupon offered by Target triggered automatic price matching by Amazon.com, which was then matched by Walmart.com. This activity resulted in a permanent price discount across the market.
This race-to-the-bottom pricing dynamic was further fueled by wholesale distributors. At the end of each quarter, the manufacturer would offload closeout products on distributors, which would sell them at a discount through brick-and-mortar retail channels. Using Profitero data, the company learned that distributors were selling discounted products on Amazon.com, as well as brick-and-mortar, triggering reactive discounting by Walmart.com and Target.com.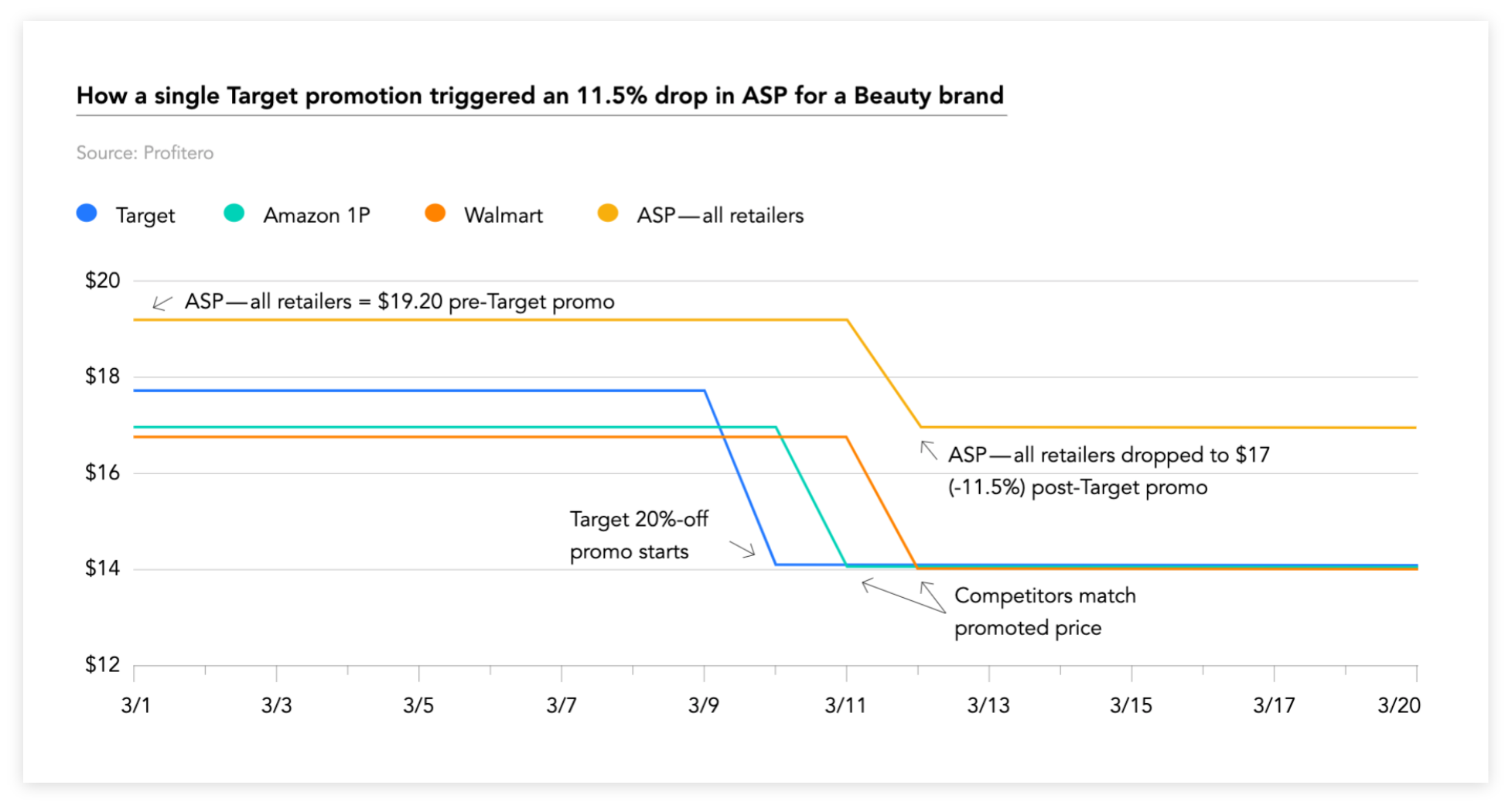 Solution
The manufacturer decided to make Average Selling Price priority #1. First, it tightened up its distribution strategy — more carefully selecting distributors and establishing agreements not to resell on Amazon. Secondly, it stopped all price deals, like Deal of the Day, on top Amazon products and only ran coupon promotions, which did not trigger race-to-the-bottom price matching across other retailers. Finally, across all retailers, it developed a strategy of only offering price discounts on exclusive products.
Results
This Profitero customer successfully overcame "race-to-the-bottom" pricing dynamics. As a result of its actions, Average Selling Price improved 14.6% across its top 10 Amazon products, helping to drive 87% year-over-year sales growth.
14.6

%

improvement for Average Selling Price across top 10 Amazon products
87

%

year-over-year sales growth on Amazon
"Profitero allows us to understand the total impact of promotional spending on our brands. Not only can we understand which promotion types and discount levels are driving the most volume, we can also track potential negative affects on Average Selling Price, which erode margin. Without this critical information, we wouldn't be able to maintain the 100% growth on Amazon we are seeing year over year."
Director of eCommerce,
Leading U.S. Beauty Manufacturer