THE QUARANTINED CONSUMER:
One Year Later
Now one full year later, this report revisits the "Quarantined Consumer" to determine which pandemic trends and changing shopping patterns were quick to fade out, and which ones have staying power.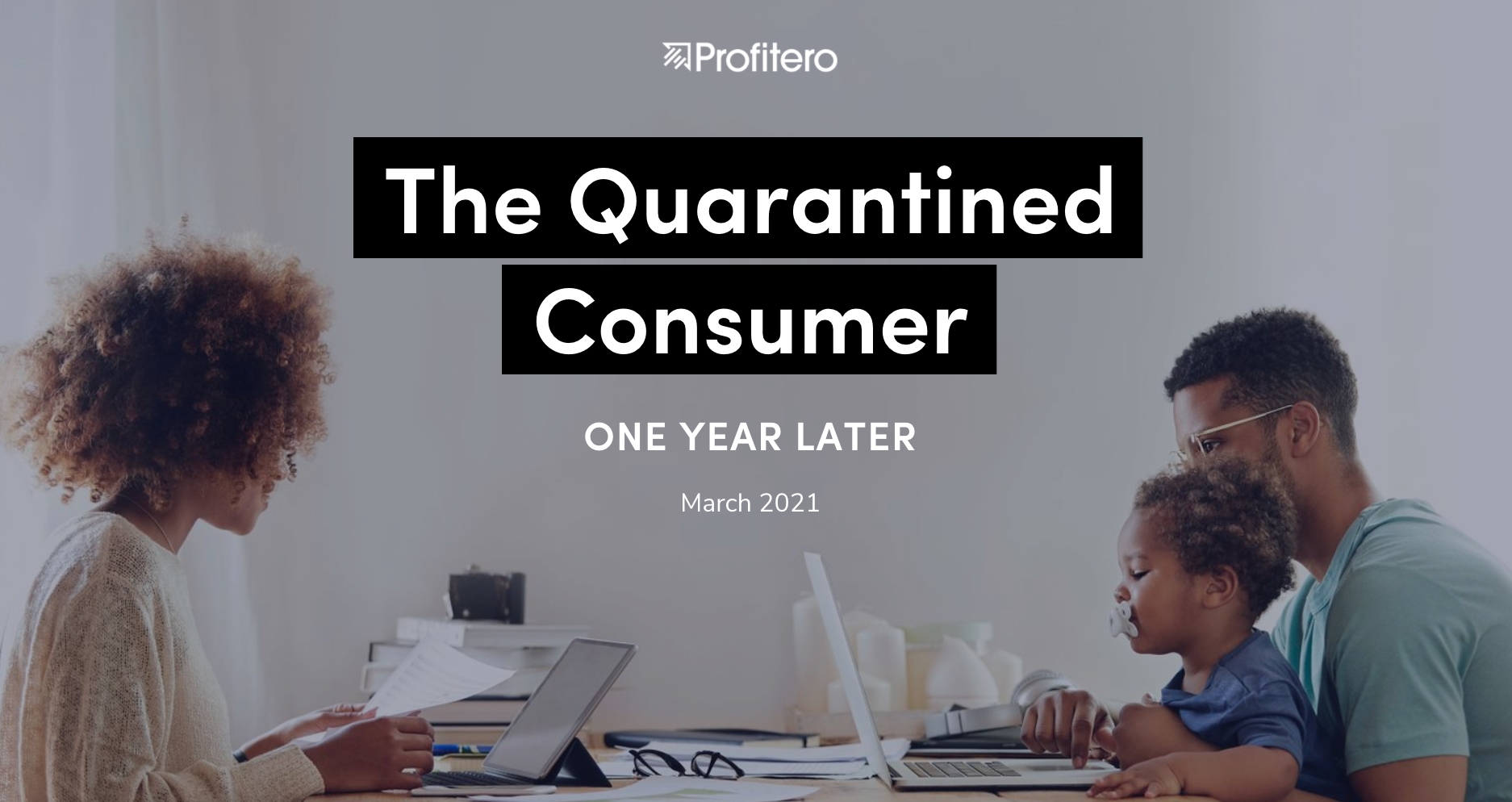 A year in review: The keywords that defined quarantine
In March 2020, consumers were panic buying 'toilet paper' and 'hand sanitizer'. Come summertime, the new normal began as consumers formed new needs for 'face masks', 'desks' and 'Clorox wipes'. Traditions still lived on throughout the fall and winter, as consumers searched for Halloween and Christmas decor. As we entered 2021, 'PS5' and 'gaming chair' were popular among consumers.
New normal necessities
Trends that emerged in quarantine and remain popular.
+86.5x
'webcam with microphone'