FAST START GUIDE:
10 eCommerce Quick Wins on Walmart
In the latest installment in the Fast Start Ecosystem, FirstMovr, OneSpace, Pacvue and Profitero come together to help your brand stand out on Walmart.com. Download the report to learn quick strategies in supporting Walmart's quick omnichannel expansion, differentiating your offers among competition, nailing product content to bestseller benchmarks & more!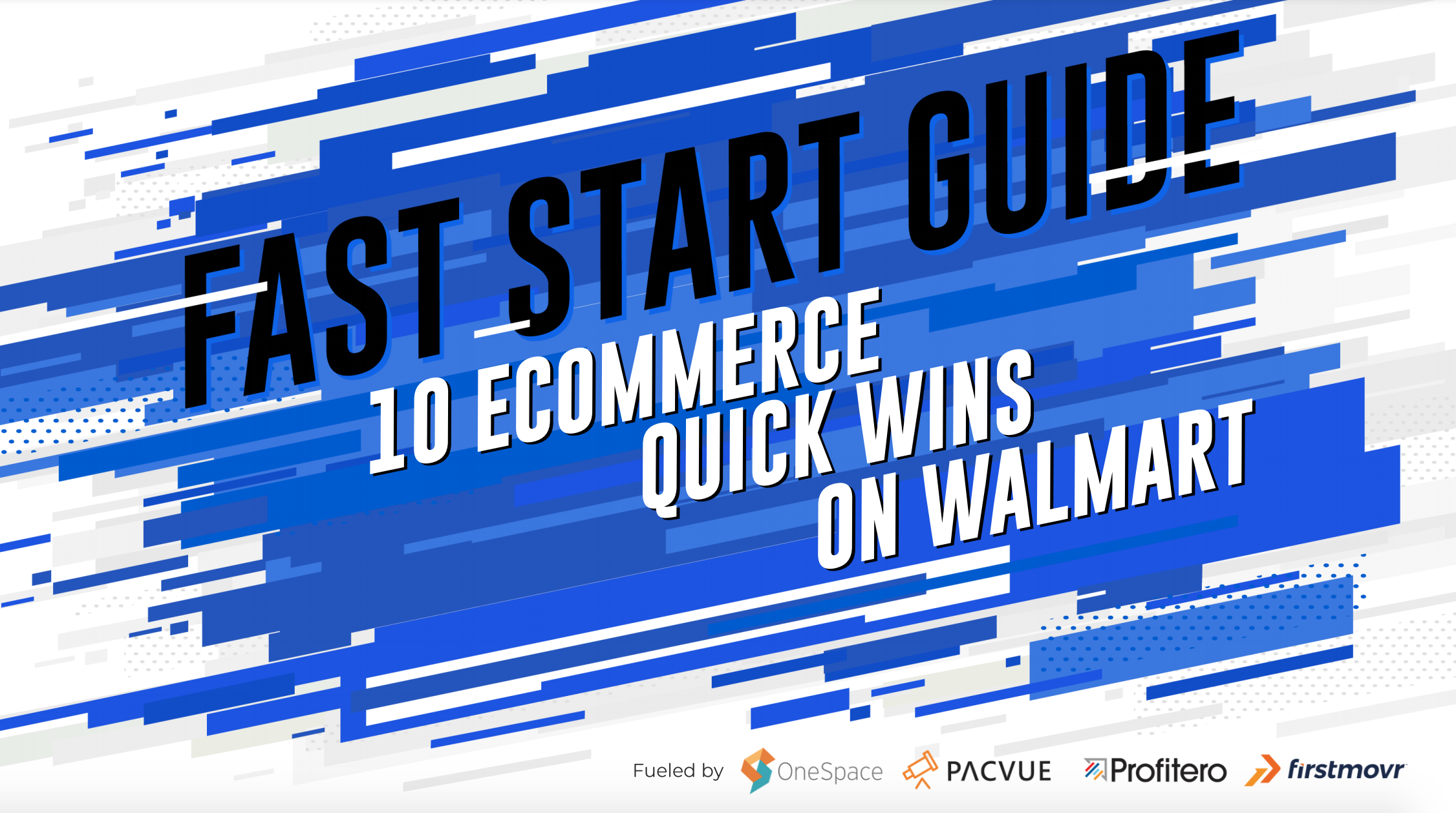 Walmart's physical footprint of 4,000+ stores is a huge advantage over Amazon in winning the last mile. With 90% of Americans living within 10 miles of a Walmart store, the retailer reported a 300% growth in online pickup & delivery services from mid-March to May 2020.
- FAST START GUIDE | QUICK WINS ON WALMART