FAST START GUIDE:
10 eCommerce Quick Wins on Target
In the latest installment in the Fast Start Ecosystem, FirstMovr, OneSpace, Pacvue and Profitero come together to help your brand stand out on Target.com. Download the report to learn quick strategies in differentiating your offers, remaining in-stock, nailing product content & more.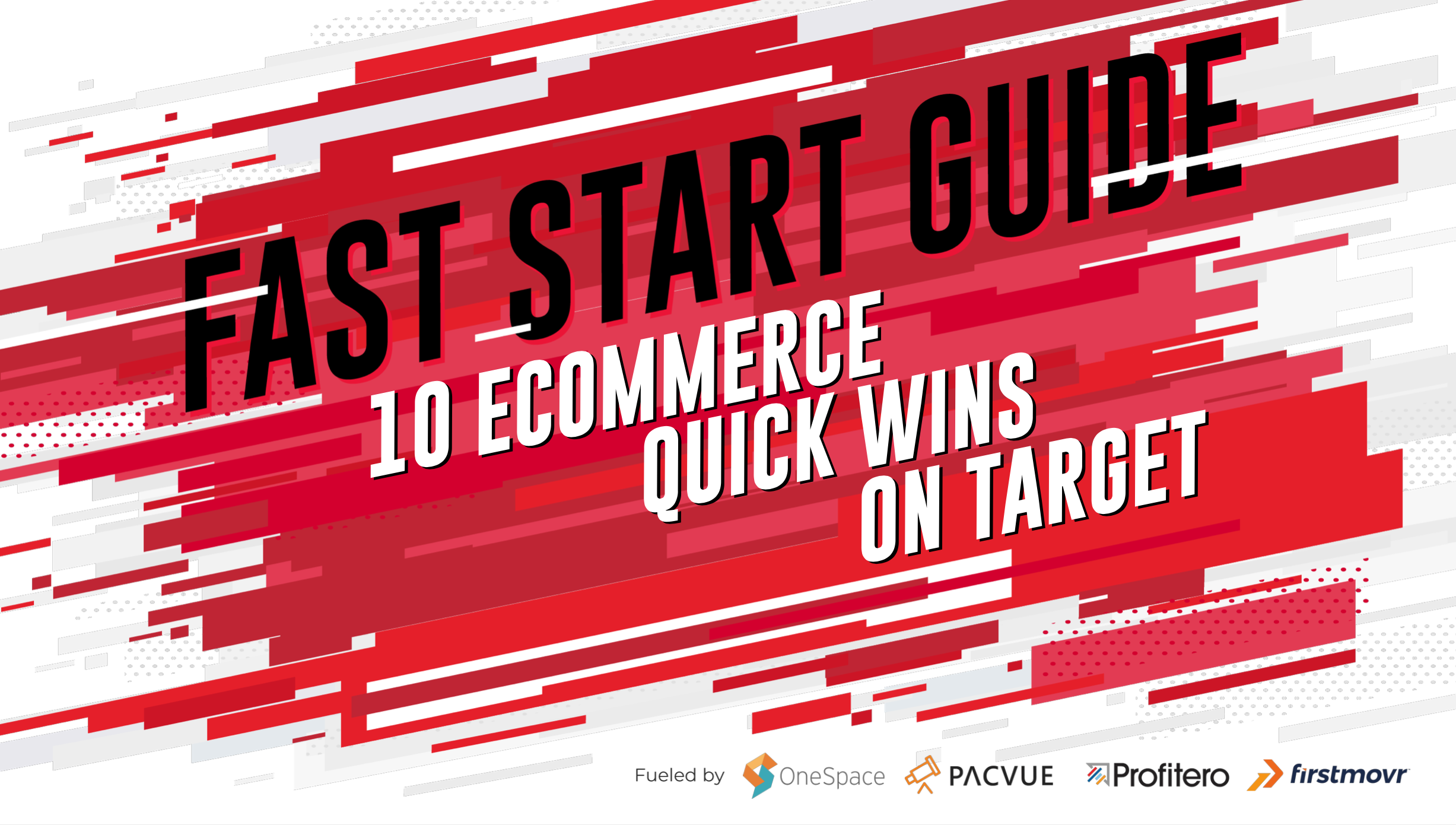 "Compared with top competitors, Target plays a different game on price and value, putting profits, not low prices, in its bullseye. Among the 'Big Three' U.S retailers (Amazon, Walmart, Target), Target is the least competitively priced online. It averages 20% more expensive on food & beverage items than Amazon".
- FAST START GUIDE | QUICK WINS ON TARGET
What matters most for boosting search rank performance on Target?
Images
Number of images on the product page
Keywords
Number of times keywords are mentioned in the title