FAST START GUIDE:
10 eCommerce Quick Wins on Instacart
In the latest installment in the Fast Start Ecosystem, FirstMovr, OneSpace, Pacvue and Profitero come together to help your brand stand out on Instacart.com. Download the report to learn quick strategies in supporting Instacart's fast growth, differentiating your offers among competition, nailing product content specifically for Instacart & more.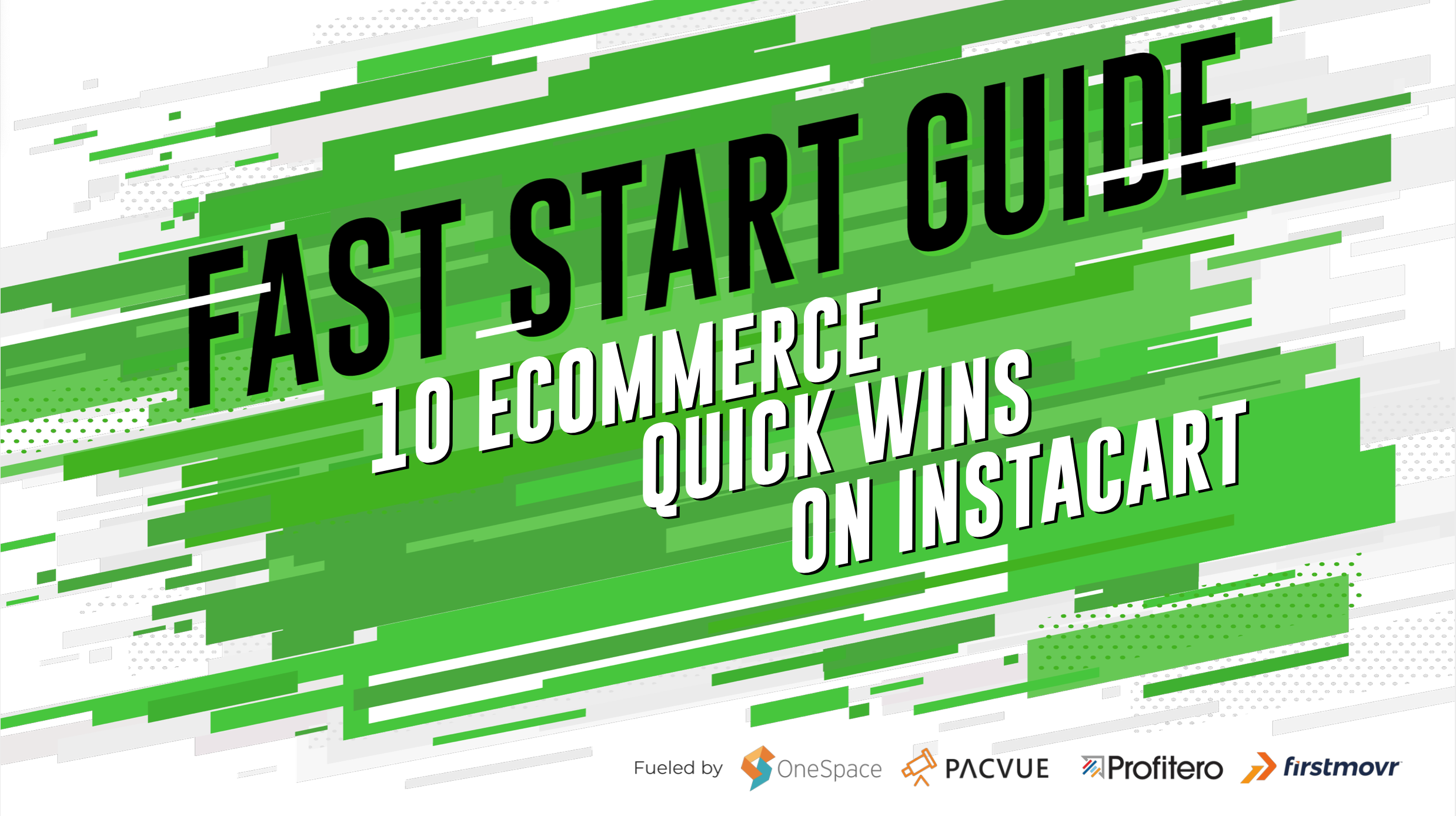 Plenty of opportunity exists for brands to drive success on Instacart. But there are fewer levers within a brand's control than on Amazon or other retail sites. This makes it even more critical that retail account teams step up and play a big role to help accelerate sales on Instacart.
- FAST START GUIDE | QUICK WINS ON INSTACART
85%
of U.S. households have Instacart access
83%
of shoppers plan to use Instacart more in the future than they have in the past