Building a High-Performance CPG eCommerce Organization
A step-by-step guide to accelerating your company's journey toward eCommerce readiness.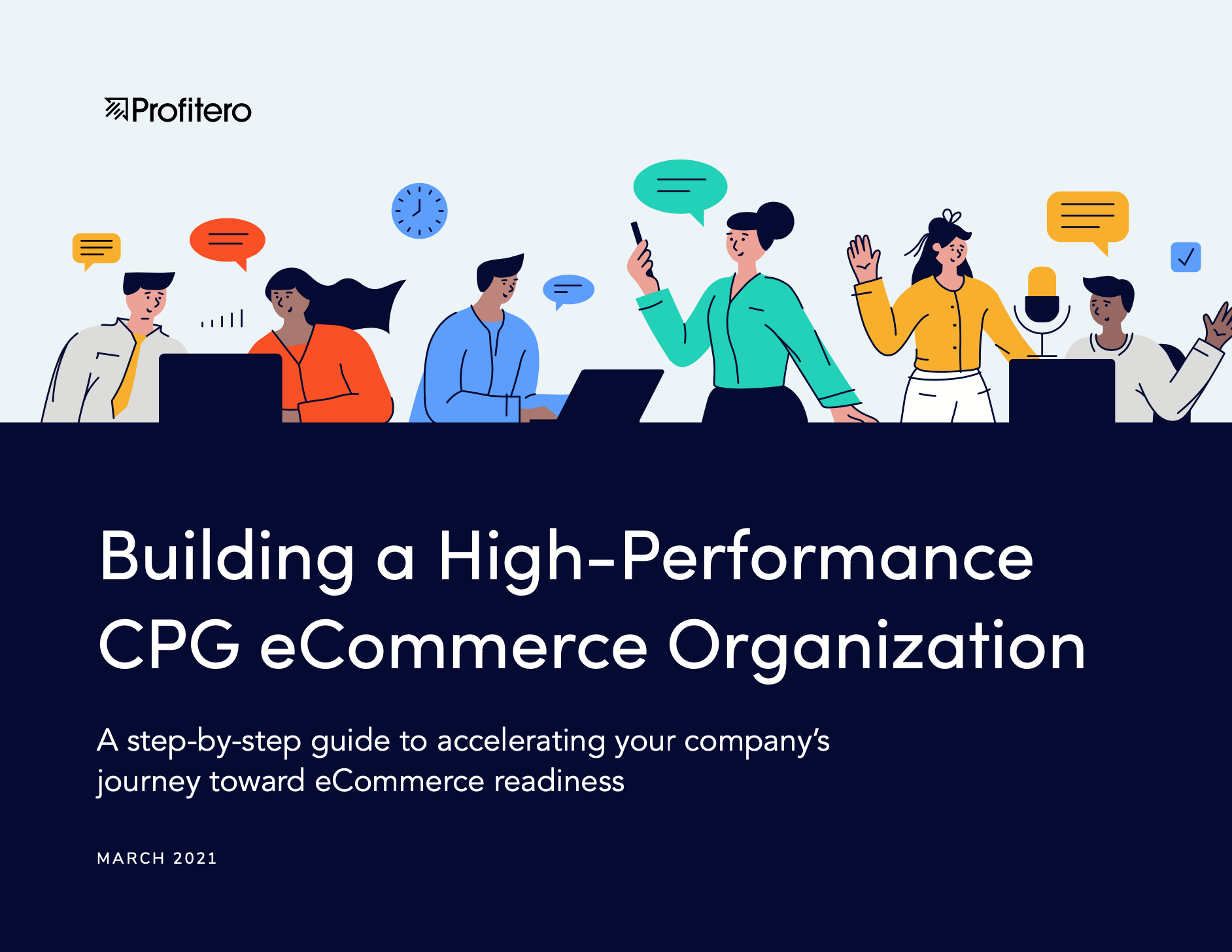 Learn how to organize and integrate your eCommerce team
The rapid acceleration of eCommerce is causing many brands to rethink where eCommerce should sit in its organization and what strategies to employ. "Should eCommerce be centralized, or dispersed?" "Who should eCommerce report into?" are just a few questions being asked.
Through extensive interviews with eCommerce executives at leading brands, Profitero has identified a predictable, common path that most organizations can traverse to become fully "eCommerce ready." Think of it as a roadmap to building your eCommerce organization.
Download the report to discover:
The eCommerce Maturity Curve, and how to build it into your organization

How to convince leadership that eComm is crucial

Bringing eComm knowledge to the masses

Developing a cross-functional, integrated team
and more!