The steep price of losing the Buy Box
Sales, search placement, content compliance and brand equity are all at risk when brands lose the Buy Box to 3P sellers.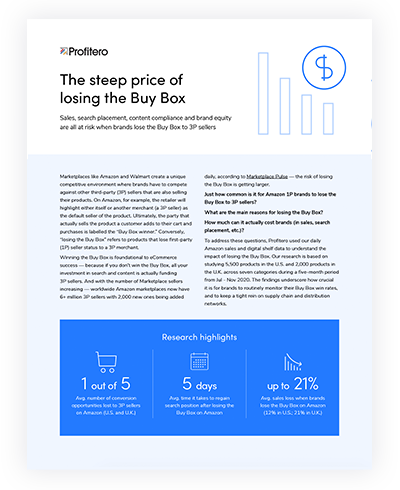 We studied 5,500 products in the U.S and 2,000 products in the U.K across seven different categories across a five month span to show your brand:
Best-in-class benchmarks for Buy Box loss rates
Top reasons for losing the Buy Box and how your brand can combat them
The strong impact of lost Buy Box on sales, placement & product content
& much more!
What is the Buy Box and why should you care?
On Amazon, the retailer will highlight either itself or another merchant (a 3P seller) as the default seller of the product. The product that a customer ultimately adds to their cart is labelled as the "Buy Box winner". Losing the Buy Box means a product lost their first-party seller status to a 3P merchant. This then means that all of your investment in search and content is actually funding 3P sellers instead of your own brand. With the number of marketplace sellers increasing - Amazon now has 6+ million 3P sellers with 2,000 new ones being added daily - it's more crucial than ever to protect your brand, products and investments.

1 out of 5
Avg. number of conversion opportunities lost to 3P sellers on Amazon (U.S. and U.K.)
5 days
Avg. time it takes to regain search position after losing the Buy Box on Amazon
up to 21%
Avg. sales loss when brands lose the Buy Box on Amazon (12% in U.S.; 21% in U.K.)
"Lost Buy Box is a huge North




Star metric for us, especially when viewed in combination with eroding Average Selling Price".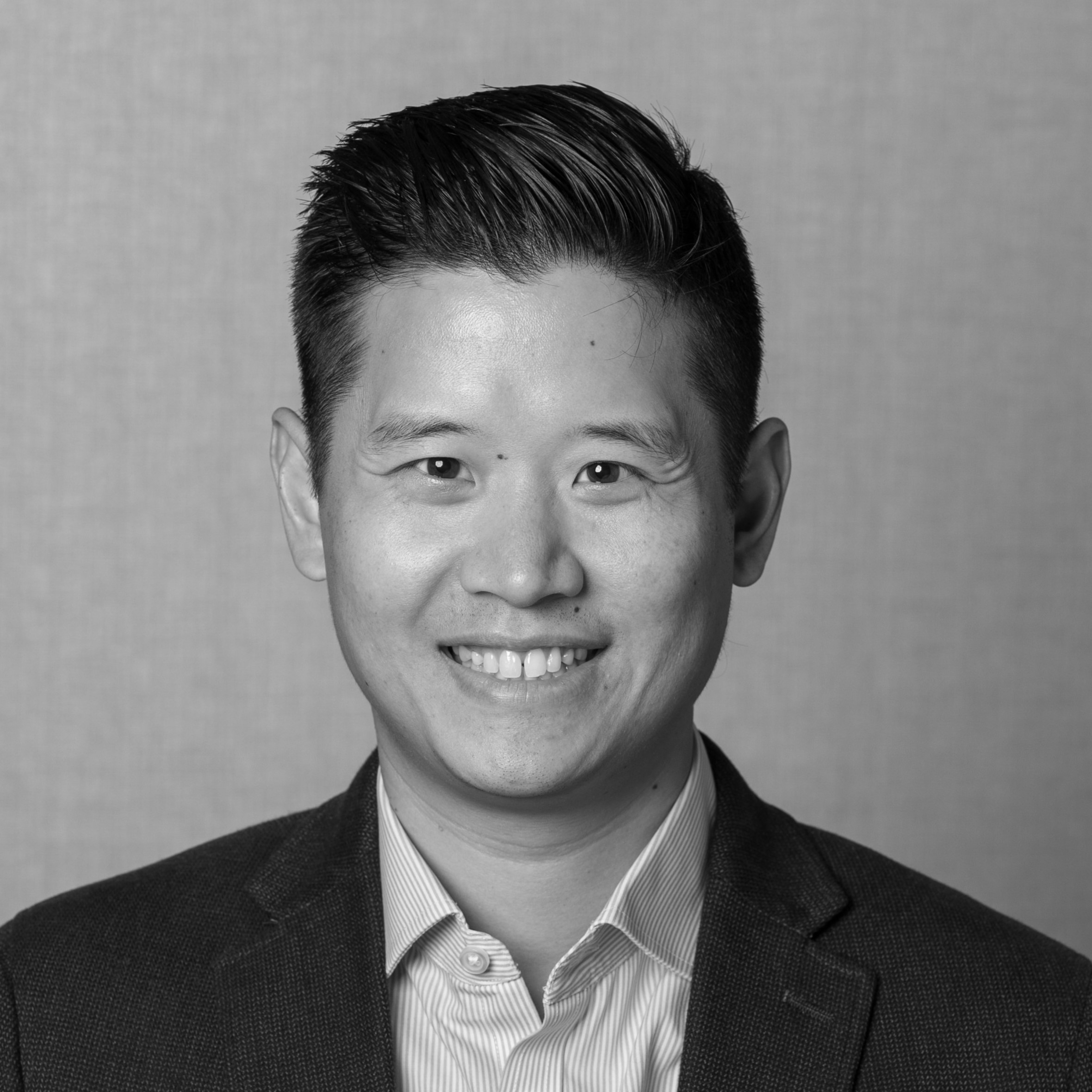 Andrew Mark
Group Manager of Amazon & eCommerce Strategy
Panasonic