Profitero Advisory: Your guide to faster eCommerce growth & maturity
We offer brands a full suite of consulting & custom analytics solutions, powered by our global retail intelligence and benchmarks.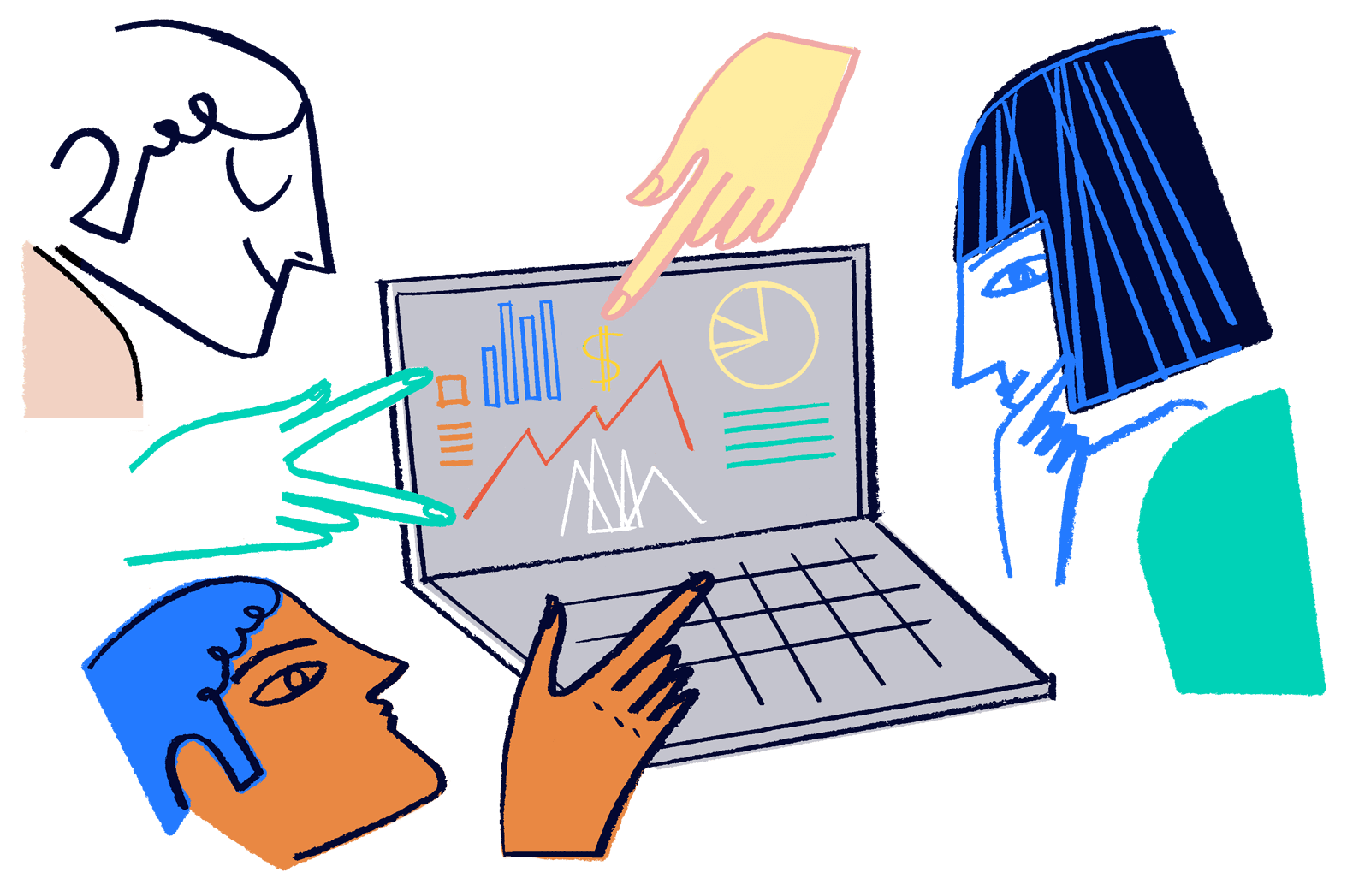 The journey to eCommerce maturity doesn't have to be slow or difficult. Having data helps. But having experts who can translate that data into actions to grow your business helps even more.
Our Profitero Advisory team can offer the expert consulting you need. Whether it's designing your omnichannel organizational structure, or building custom dashboards for your commercial teams, we can execute custom projects that deliver big results.
We help unlock your growth potential every step of
the way on your journey to eCommerce maturity
Build an organization that evolves with your eCommerce maturity level
Shape your organizational structure with confidence by stacking your company up against industry benchmarks.
Map processes to support best-in-class.
Build high-performing teams with competency models & custom practitioner training.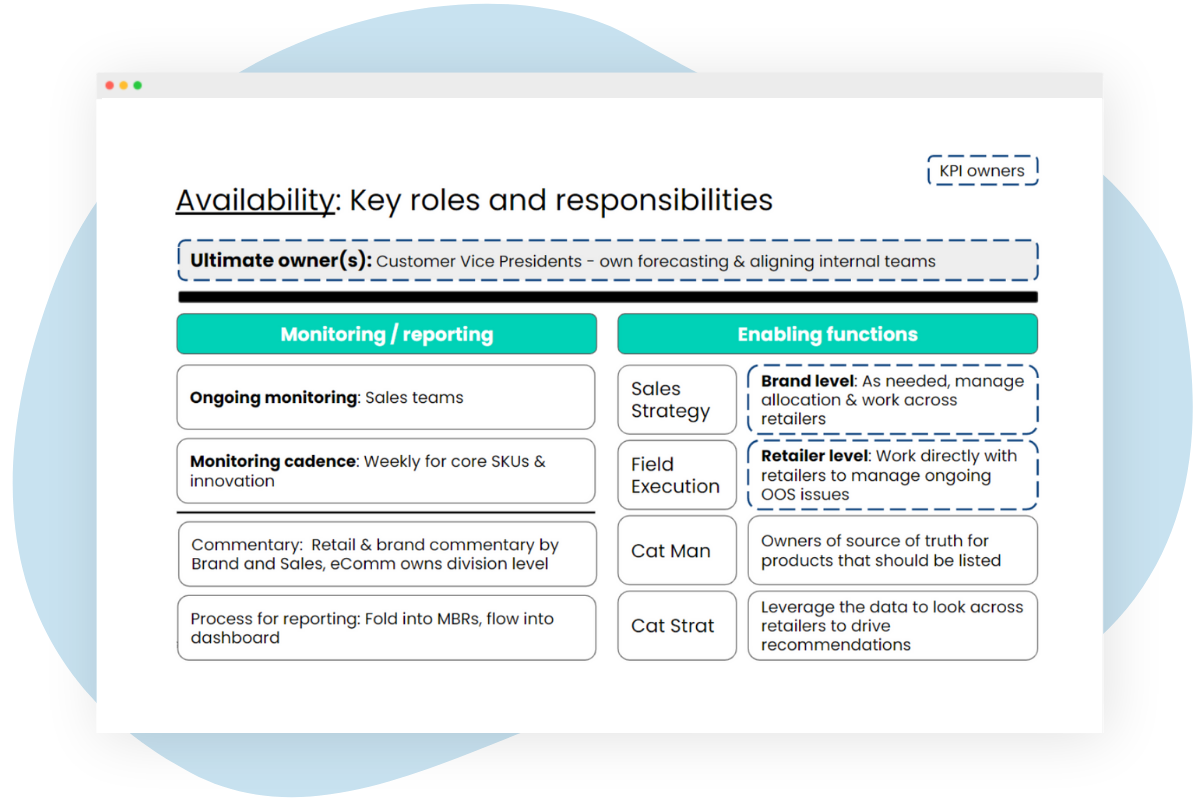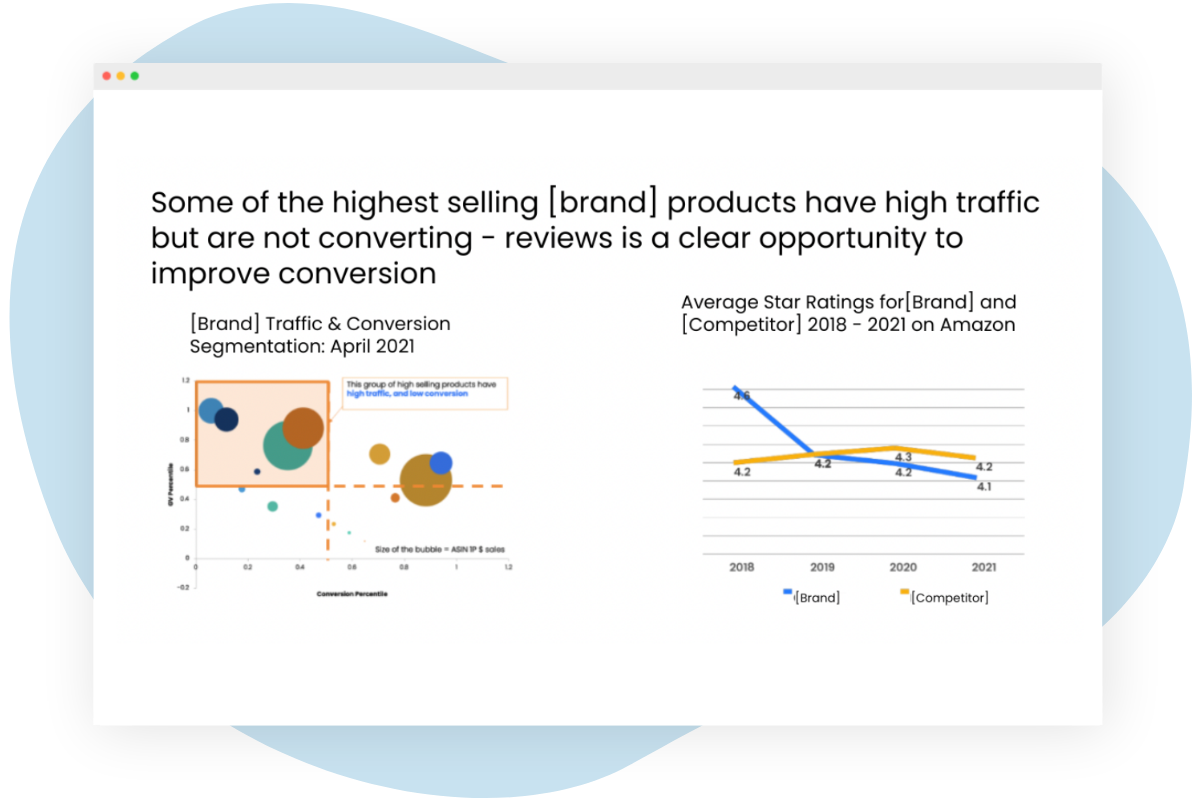 Grow your business with cross-functional action playbooks, workshops & custom dashboards
Educate functional teams on eCommerce via action playbooks & immersive workshops.

Create custom dashboards & executive reporting tailored by role or job to be done.

Quantify wins & merchandise your successes across the organization with custom analyses.
Sustain your long-term success with ongoing monitoring of your Price Pack & category growth drivers
Gain long-term competitive advantage through advanced analytics.
Increase ROI by identifying, analyzing & understanding your category growth drivers.
Identify assortment gaps & prioritize investment opportunities with a bespoke Price Pack Analysis.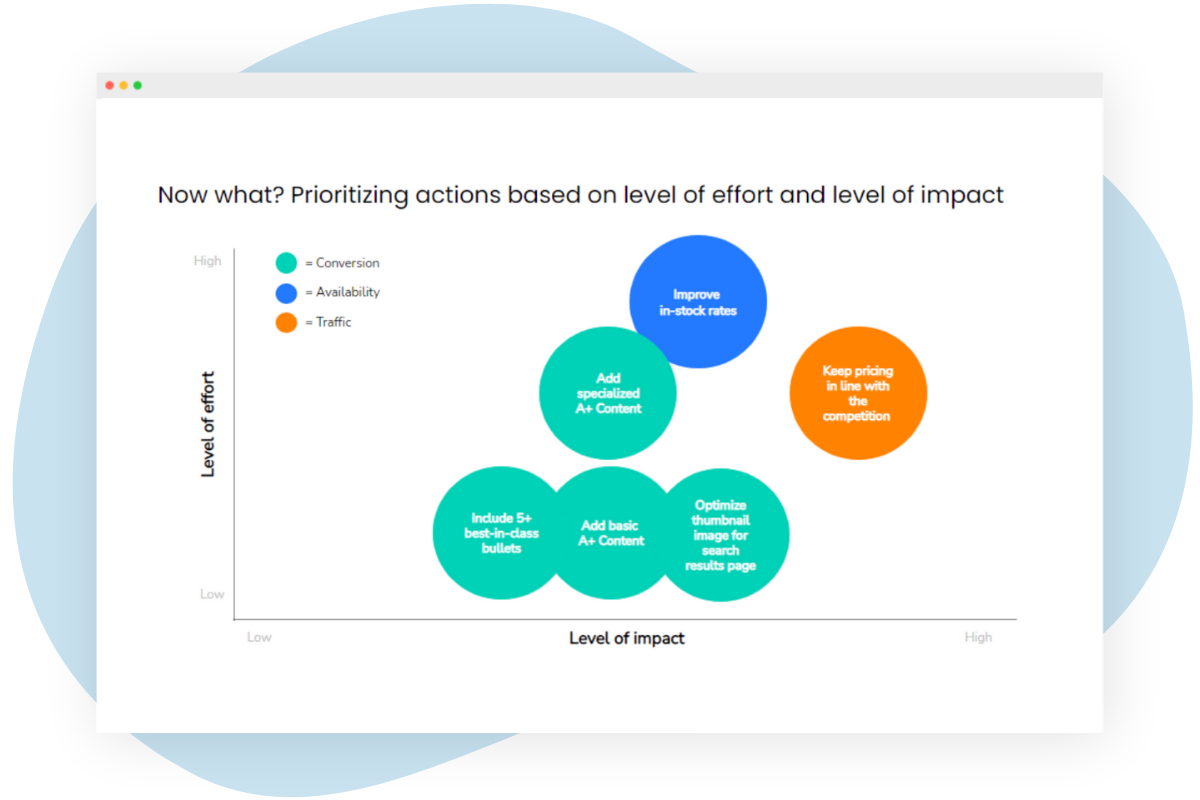 Explore some of our other capabilities
Boost
Boost recommends what levers to prioritize — price, content, media & more — that will have the biggest impact on your sales rank on each of your retailer sites.
Search Optimizer
Search Optimizer elevates your discoverability by determining the best keywords to prioritize and optimize for organic and paid search — on different retailer websites.
Why Profitero for advisory services?
Proven track record
We have a successful track record helping brands transition from data to actions needed to win the Digital Shelf
Global & industry nuances
Global advisory team supports the needs of all regions, with a presence in 50+ countries
Extensive industry experience
Leverage our team of experts with a combined 30+ years of industry experience to help you grow
Thought leadership
We publish the industry's definitive eCommerce org benchmark study, tracking structure, capabilities, investments and more
Integrate with Sales & Share data
Access to the world's leading proprietary dataset of retailer sales and Digital Shelf metrics
Open Commerce Ecosystem
Seamlessly connect Profitero data with your agency & tech platform partners for unparalleled value