Room to grow
How the top UK-based baby brand partnered with Profitero and Skai to optimize Amazon ad spending, and grew sales by 115% and market share by 10 ppts in just five weeks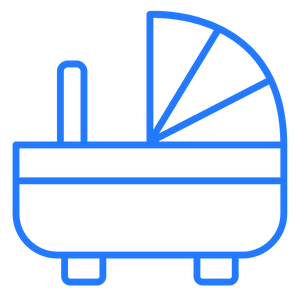 Challenge
The #1 baby brand in the U.K. and Australia was boasting an impressive 60% market share of the nappy disposal category and a significant share of voice (77% share of the top-ranked search position for "nappy bins"). Propelled by its goal of driving 50% of all sales via eCommerce by 2021, the team wondered: Had it reached its maximum impact of ad spend in this highly penetrated category? With only so much advertising budget to invest across its brand portfolio, getting the correct answer was critical.
Solution
Our client partnered with Profitero and marketing intelligence platform Kenshoo to explore ways it could grow sales in its category through more targeted advertising approaches. By leveraging Profitero's category market share and item-level product analytics, the client learned that 1) a large amount of ad spend was being directed to products with ongoing product availability issues, 2) there were missed opportunities to divert ad spend away from lower converting products and toward higher converting ones in the portfolio, and 3) advertising was being under-leveraged to drive organic sales growth.
With these insights, Skai was able to shift dollars from low-performing products and instead target high-potential products, which were not getting enough focus or attention.
Results
After five weeks of data-driven campaign optimization across select products, our client grew sales by 115% and gained an impressive 10 ppts in market share at the brand level. This, after initially believing there was no room to grow.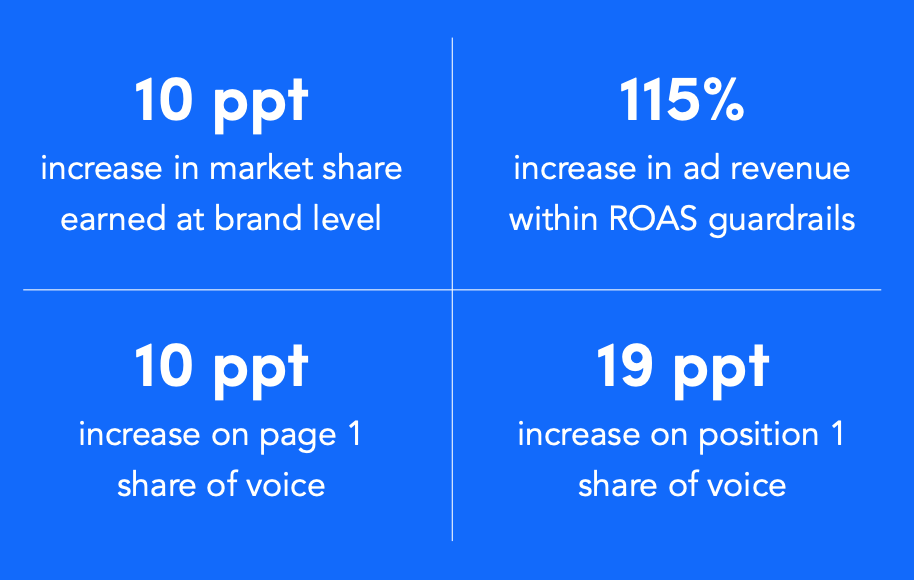 "As current users of both Profitero and Skai, we recognized that bringing these two partners' data views together will provide holistic intelligence about our products, and that can be a competitive advantage."
Head of Digital Marketing
EMEA
Top UK Baby Brand