The King of Search
How a leading beer manufacturer improved its share of top 10 search ranking on Walmart.com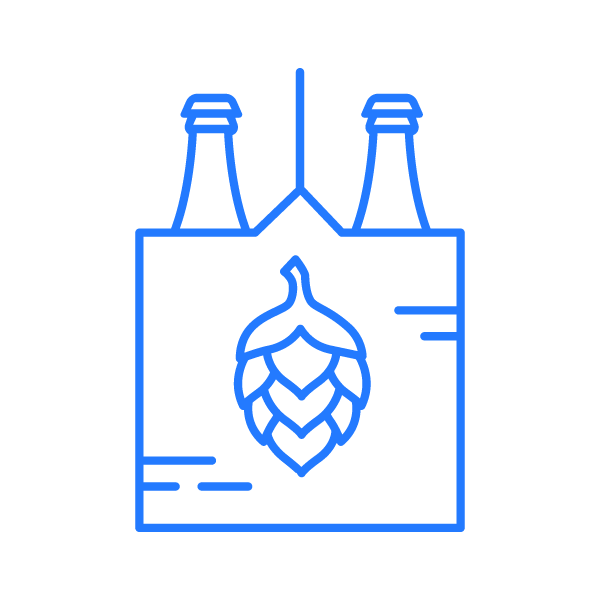 Challenge
The pandemic changed the way people buy booze, forever. In 2020, alcohol eCommerce orders grew by 80%. And by 2024, eCommerce is estimated to account for 7% of alcohol sales (a 7x increase from 2019 levels). As the largest U.S. grocery retailer, Walmart is the juggernaut driving much of alcohol's eCommerce growth.
Recognizing the growing importance of its Walmart eCommerce business, one of the world's largest beer manufacturers set out to learn how visible their products were on Walmart.com. Were their products ranking high on the top of search results when shoppers searched for beer or were they buried beneath a mound of competitors? Appearing in the top 10 spots of Walmart.com search results was critical because it could affect their sales by as much as 86%.
Solution
Profitero monitors digital shelf performance for thousands of products on Walmart.com and other retailer websites daily and recommends actions that brands can take to boost their search position. Using Profitero's analytics, the beer manufacturer learned competitors had more products ranking higher in the top 10 search spots on Walmart.com for five of the most-searched-for keywords (beer, craft beer, hard seltzer, IPA, and light beer) and a key reason was that these keywords were not present in their Walmart product titles. Armed with this insight, the manufacturer worked with their Walmart account manager to tweak keywords in their product titles and descriptions so their products would be more highly favored by Walmart.com's search algorithms.
Results
By closely monitoring search terms and adjusting its content accordingly, the beer manufacturer was able to steadily increase its share of top 10 spots on Walmart.com. For example, five of the manufacturers' products were now appearing in the top 10 ranking for each of their five relevant keywords. The brand also increased its share of the term 'hard seltzer' by five percentage points month on month, achieving a 29% share of the top 10 spots. The beer manufacturer is now using Profitero's search analytics to monitor and improve progress each month.